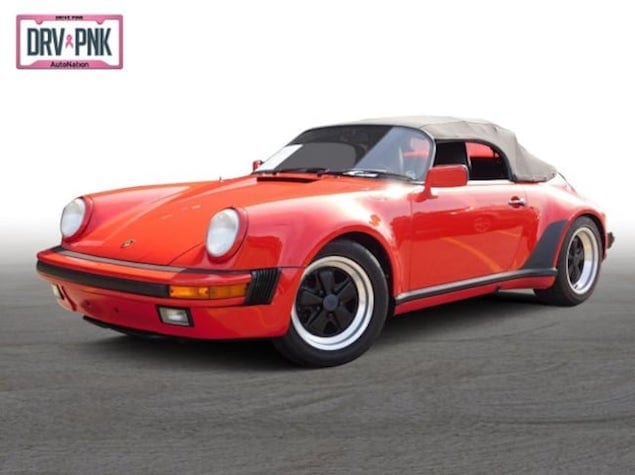 1989 Porsche 911 Speedster - $167,880
This pre-owned 1989 Porsche 911 Speedster for sale in Bellevue is one of the rarest and most unique Porsche 911's available, one of just 823 built for 1989. Having been inspired by the iconic Porsche 356 Speedster, Porsche designers in Germany took the popular 911 SC and molded it into that classic Speedster shape. The front windshield was replaced with a sleek 356-styled one, the rear seats were removed and a fiberglass tonneau was installed in their place, turning what was once a cabriolet into a stunning roadster. All-in-all the 1989 911 Speedster is a perfect mix of 1980's design and classic Porsche lines.
This US-Spec 911 Speedster is finished in Guards Red, and sits on a set of factory Fuchs wheels. Inside you will find black leather upholstery in good condition, and a desirable Porsche Classic radio system. Powered by a 3.2L flat-six and a 5-speed manual G50 transmission, this 911 Speedster has traveled just 15,378 miles, and it's ready to hit the open road.
See More Here