What Is the Porsche Track Precision App?
Do you enjoy taking your Porsche to the track? The Porsche Track Precision App allows you to easily track your lap times and analyze your overall driving performance. You can select your desired track from over 200 predefined race tracks worldwide, or simply create your own! Thanks to precise GPS data, and by connecting to your vehicle's sensors, the app allows you to track your laps and make improvements by analyzing your driving line and braking behavior. Using your smartphone, you can record onboard videos or even connect to an action camera.
Driving data and videos can also be exported to your computer for detailed analysis. And of course, you can easily share your driving experience with friends through social networking sites.
Porsche Track Precision App is your personal trainer for the race track. Whether you are interested in shaving as many seconds as you can off your lap times, or simply want to record and share your track experience, the Track Precision App is for you. Download Porsche Track Precision App now!
Learn More About the Porsche Track Precision App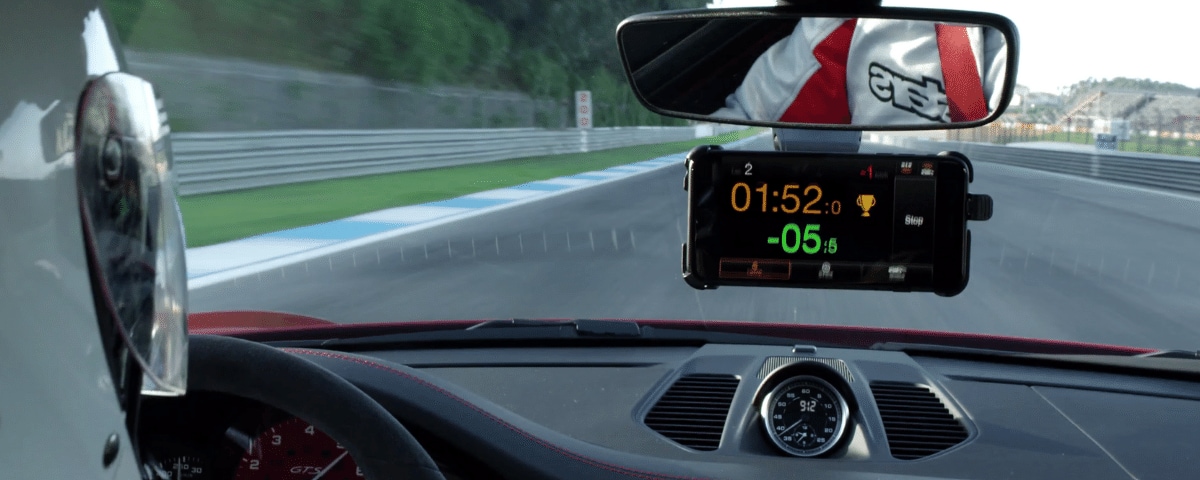 The Porsche Track Precision App is available for all Boxster, Cayman, and 911 models, as well as for all GT vehicles with model improvements from CW45/16. The Porsche Communication Management (PCM) version 4.0, as well as the equipment options Connect Plus and Sport Chrono Package, are required to use the app. For more information on the Porsche Track Precision App, or more Porsche technology, feel free to contact us today at 425-412-4114. In the meantime, be sure to check out our new Porsche inventory for sale in Bellevue today!