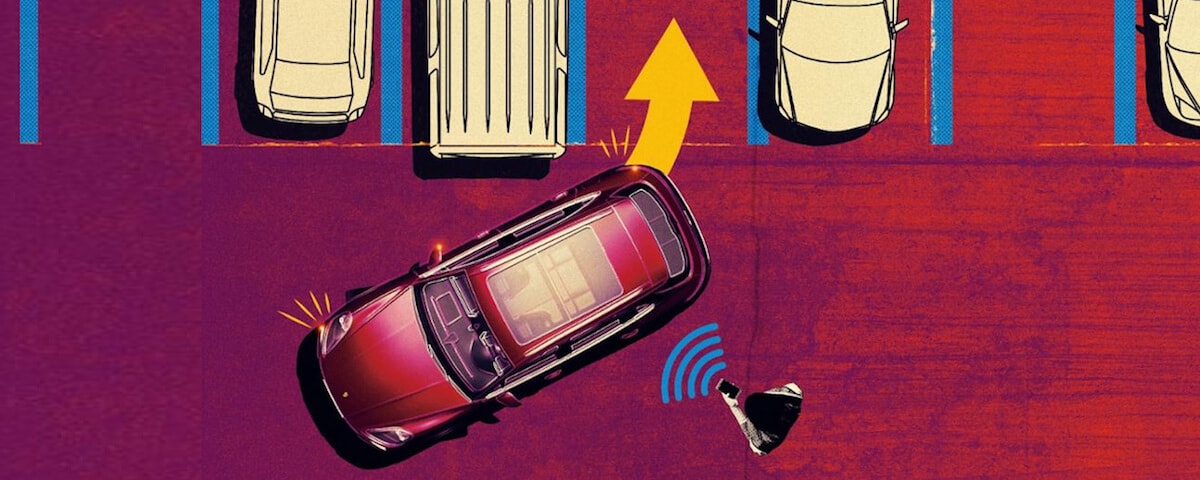 What Is Porsche Remote Park Assist?
Remote Park Assist is a high-tech parking-assist system designed exclusively for the new Porsche Cayenne. Using high-tech radar scanners and video cameras located at the front and rear of the vehicle, Remote Park Assist helps navigate your vehicle safely into almost any parking space. From jam-packed parking lots to difficult parallel street parking, Remote Park Assist can handle it with ease.
Almost all modern cars today feature at least some form of parking assistance. Whether it be a backup camera or low-range radar sensors, these systems offer tremendous help, but are limited in their scope. Seeing opportunity, engineers at Porsche developed the cutting-edge Remote Park Assist system to solve the parking issue once and for all. By using an expansive system of scanners, cameras, and computer power, Remote Park Assist can park your new Porsche with just the press of a button! With this incredible technology, Porsche Cayenne owners can watch as their SUV parks itself, even into the tightest parking spaces.
How Remote Park Assist Works
At the heart of the Remote Park Assist system is a connected array of 12 ultrasonic radar sensors, 4 wide-angle cameras, and an incredible amount of processing power. Together, these work to give a complete 360-degree view around the Porsche Cayenne, and can identify almost any nearby hazard. With the ability to recognize other cars, pedestrians and bicycles, and even curbs, Porsche Remote Park Assist is one of the most advanced parking-assist systems on the market. Perhaps best of all, everything can be done with just a few quick button presses. You can even exit your Porsche Cayenne and watch as it parks itself into a parking space! All of this can be done quickly and easily through the official Porsche Connect app.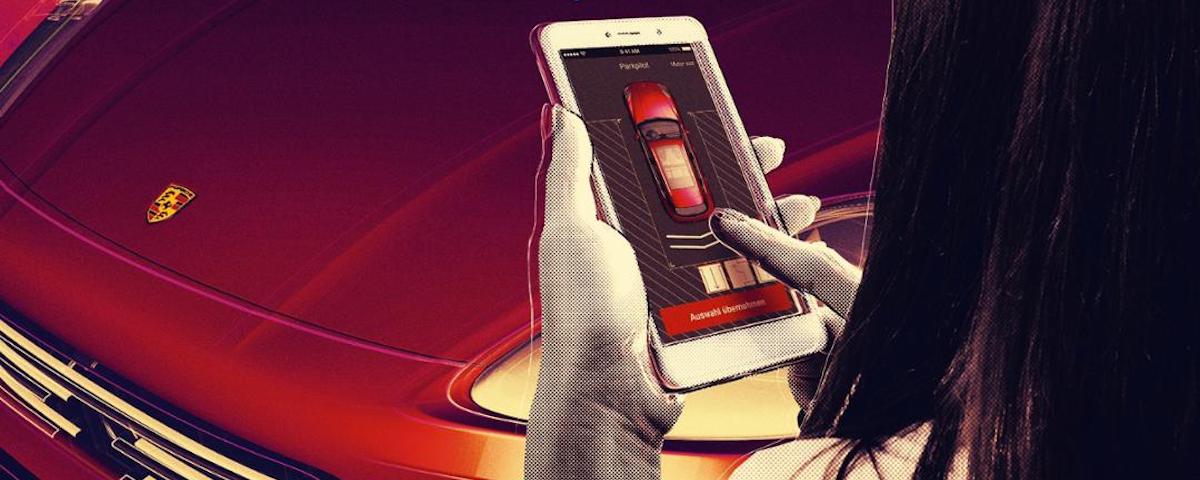 How to Use Remote Park Assist
Download Porsche Connect from the Apple App Store for iOS devices or Google Play for Android devices.




While driving, find a suitable parking space, then place your vehicle in Park.
Open the Porsche Connect app on your mobile device and select Remote Park Assist. You may exit the vehicle for this option, if so desired.
On your Porsche Connect screen, select and hold down OK. Your Porsche Cayenne will now begin self-parking. Continue holding OK until the vehicle is safely parked. If an obstacle is detected the system will pause until it is safe to continue.
Once parking is complete your Porsche can now be turned off and locked or secured.
New Porsche Vehicles With Remote Park Assist
Remote Park Assist is one of the most advanced parking-assist systems on the market, and really has to be experienced in person. For 2020, Remote Park Assist is exclusively available with select new Porsche Cayenne SUVs with the ParkAssist Package. For more information about Porsche Remote Park Assist, or how to activate and use it, call us at 425-412-4114 to speak with one of our friendly and knowledgeable teammates. While you're here, be sure to check out more exclusive Porsche technologies and browse our complete inventory of new Porsche Cayenne SUVs with Remote Park Assistance for sale in Bellevue.