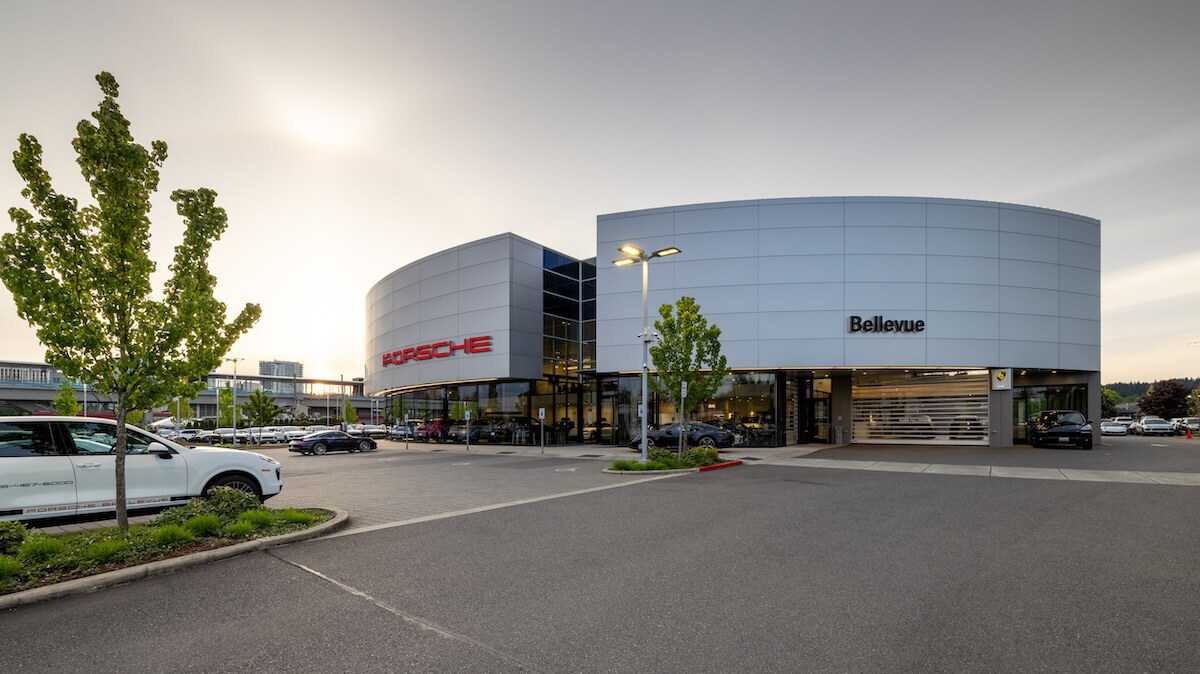 Porsche Bellevue is your premier Porsche Service Center proudly serving the Bellevue, Redmond, Kirkland, Sammamish, and Mercer Island areas. Our reputation as the go-to source for all Porsche servicing needs is a testament to our unwavering commitment to quality, precision, and customer satisfaction.
Why Service Your Porsche at Porsche Bellevue?
There's no substitute for the exceptional service and expertise our team brings to your Porsche's care. Here at Porsche Bellevue, we know your vehicle is an investment that deserves the best care possible. This is why we're staffed with factory-trained technicians who are familiar with the intricacies of all Porsche models. Leveraging state-of-the-art tools, technology, and genuine Porsche parts, we ensure that your car receives the optimal maintenance it needs.
We are a fully certified service center, offering a variety of services tailored to meet your Porsche's needs and maintain its optimal performance. Our customer-centric approach sets us apart from other Porsche service and repair shops in the Bellevue area. We believe that servicing your Porsche should be as comfortable and stress-free as driving it. That's why we offer a range of customer service amenities, including flexible scheduling, a comfortable waiting area, and Porsche loaner vehicles for longer services.
Common Services Offered at Porsche Bellevue
At Porsche Bellevue, we cater to a wide variety of servicing needs, ensuring your Porsche continues to provide the performance and comfort you've come to expect. Our services include:
Routine Maintenance: Our comprehensive routine maintenance services, including oil changes, tire rotations, and fluid level checks, help to keep your Porsche in peak condition.
Brake Services: We offer a complete range of brake services from inspections to replacement of brake pads and discs, ensuring your Porsche stops as well as it goes.
Tire Services: Whether you need tire balancing, rotation, alignment or a new set of tires, our experts are equipped to handle it all.
Engine and Transmission Services: Keep your Porsche's heart and soul running smoothly with our comprehensive engine and transmission services.
Diagnostic Services: Using the latest diagnostic technology, we'll quickly identify and rectify any issues, ensuring your Porsche remains in top-performing condition.
For Porsche service on the Eastside, choose the expertise and quality of our Porsche Service Center. We understand your Porsche's needs better than anyone and offer an unparalleled service experience. Schedule your service appointment today and experience the difference of Porsche Bellevue.